WELCOME TO O'Roarke Bros Auctioneers
Serving the Greater  Westmeath & Longford Area
O'Roarke Bros Auctioneers offer honest, trustworthy and confidential straight forward advice to our clients. Whether buying or selling we will do our very best to accommodate our clients.
We offer Land, residential & commercial services such as sales of land, houses or commercial premises  by private treaty or public auction. We specialise in leasing or letting of land, houses or commercial premises.
Since 1956 we have been the trusted auctioneer partners in Midlands. Local knowledge teamed with friendly confidential service is our business model. We look forward to working with you.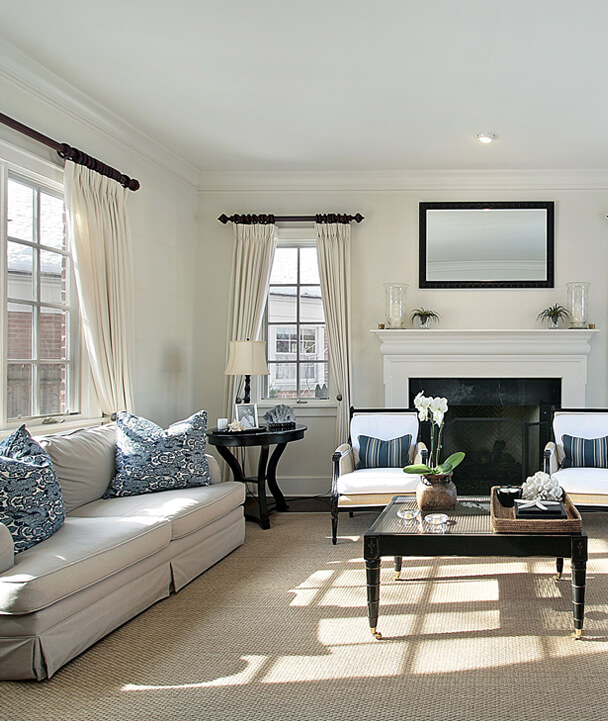 FIND YOUR PERFECT PROPERTY
Start Your Search Today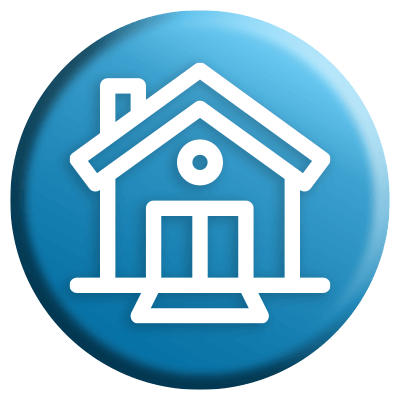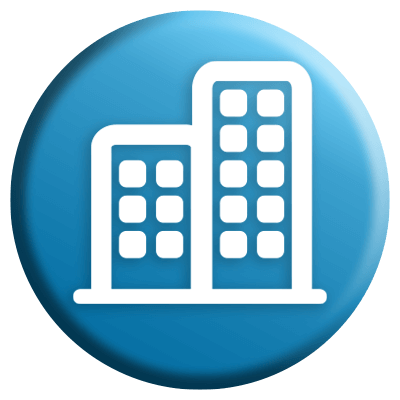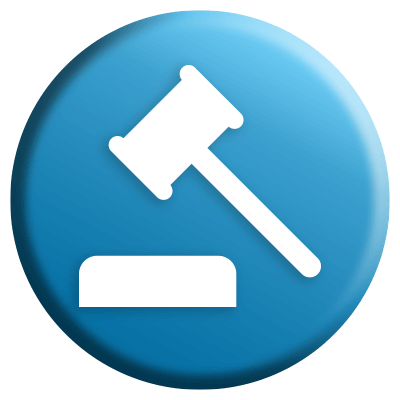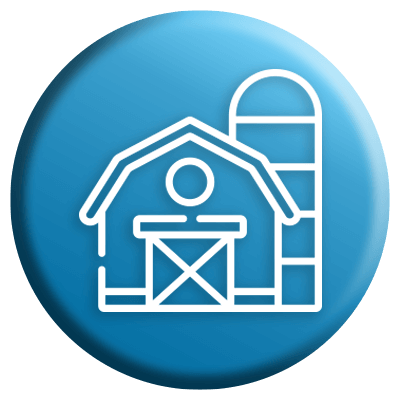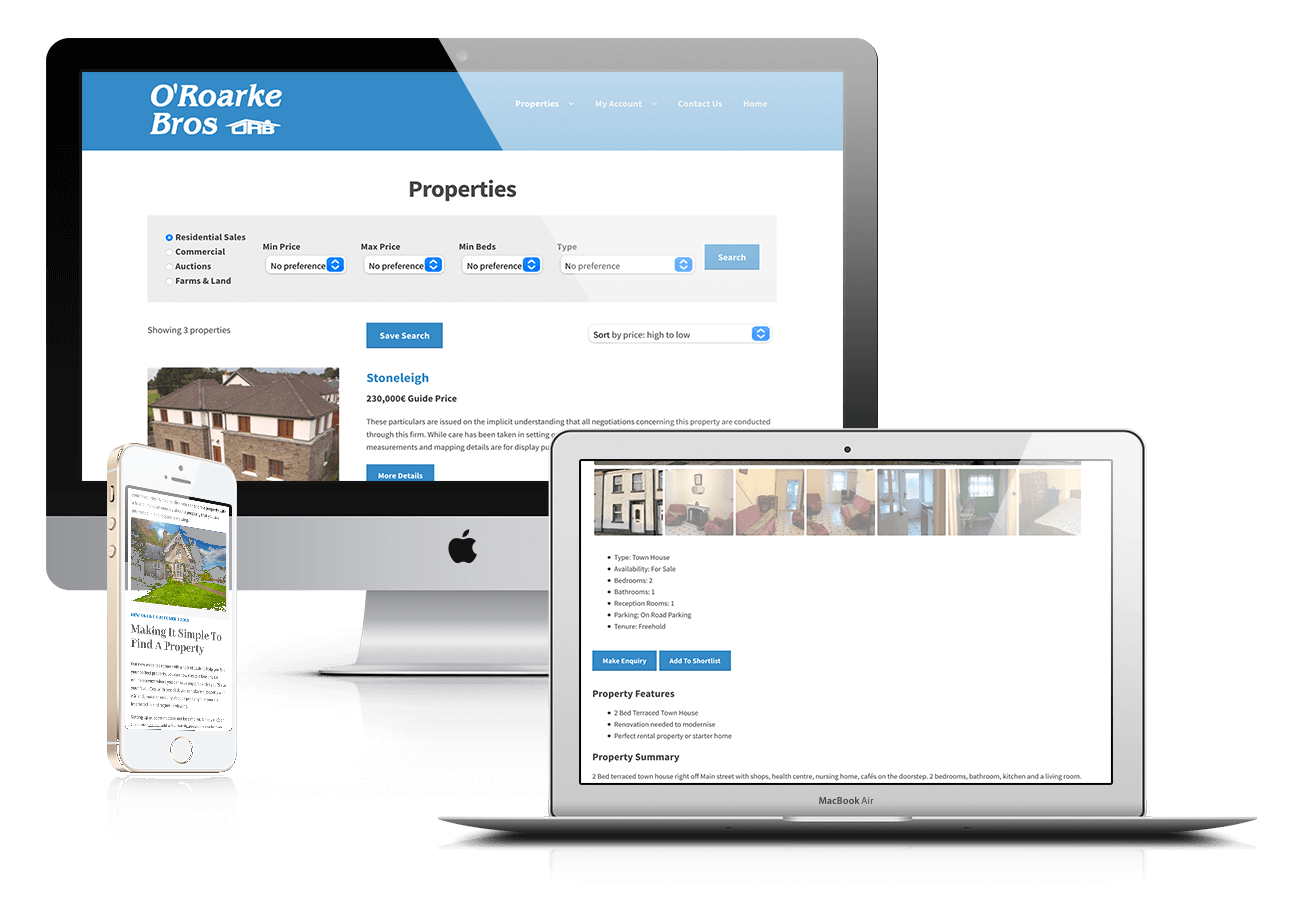 NEW ONLINE CUSTOMER TOOLS
Making It Simple To Find A Property
Our new websites comes with a host of tools to help you find your perfect property. You can now create a free private online account where you can save any properties you like to your favourites. With one click you can share a property with a friend, make an enquiry about a property that you are interested in and request a viewing.
Setting up an account could not be simplier. Simply click on the button below, add a few details and you're ready to go.
Expert Local knowledge
Trusted Local Property Partner For Over 60
Established in 1956 the O'Roarke family have been delivering excellence in property sales and auctioneering for over 60 years. A deep and detailed local knowledge has been passed down form generation to generation with the current Managing Director, Denis O'Roarke, studying under his late father Paddy O'Roarke and uncle Tommy.
It is this local knowledge and expertise that makes O'Roarke Bros Auctioneers the premier provider of sales, letting and auctioneering in the Midland. Trusted by clients and founded on an ethos of honesty, integrity, confidentiality and reliability, O'Roarke Bros Auctioneers is the perfect solution to your property and land requirements.
If you are contemplating a move, sale or purchase around the Moate or surrounding areas why not give our office a call and we will endeavour to provide you with the best possible service and advice.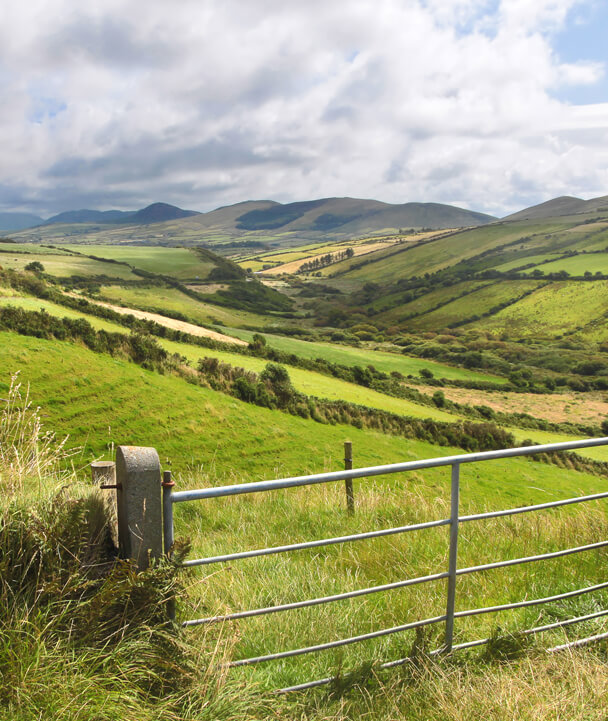 LOCALLY TRUSTED
What Our Customers Think…
'We used O'Roarke Bros to sell our house and we found Denis and Anne to be very helpful, professional, patient and experienced in the pre-sale process, sale process and excellent in getting the sale completed.
We also bought a property from them and found the same on the other side of the sale process. We would recommend them to anyone who wishes to have an experienced, local Auctioneer in their corner'.
Barry & Yvonne Cuffe

Our Services
How Can We Help You?
At O'Roarke Bros Auctioneers we offer a full suite of property, valuation and contract services. Since 1956 we have been helping businesses and individual clients with all of their property needs from the sale of land and livestock to residential and commercial properties. Letting and leasing of land and properties. LPT and probate valuations. We are also a specialist in CPO valuations and negotiations on behalf of affected farmers.
We work with clients of all types from individuals looking to sell or buy to businesses and professional landlords. Our clients trust O'Roarke Bros Auctioneers to give them clear and transparent advice, clarity in relation to all of their concerns and to always act with confidentiality and integrity.
We look forward to working with you in the future. Please feel free to book a no-obligation appointment to discuss your land and property needs.
Commercial & Residential Property
Letting & Leasing of Land & Properties
Farms, Land & Livestock Sales
LPT, Probate & CPO Valuations
WERE HERE TO HELP
Honest Expert Advice From Our Local Team